News

EDUINNOV2017 was Successfully Held during Apr. 25-26, 2017 in Xi'an, China

May 2, 2017

Xi'an, China Weather Forecast During the Conference Dates
Apr. 18, 2017

Conference Guide is Available Now
Apr. 13, 2017

The Conference Will be Held at Holiday Inn Xi'an Big Goose Pagoda
Mar. 24, 2017

Tourism Route for EDUINNOV2017 is Available Now
Mar. 24, 2017

Dr. Roger S. Ambida Will Give a Speech in the Conference
Feb. 10, 2017

Professor Zuochen Zhang Will Give a Speech in the Conference
Feb. 10, 2017

The Submission Deadline Has Been Extended to Mar.31, 2017
Jan. 18, 2017

Professor Warren A. Ramos Will Give a Speech in the Conference
Nov. 19, 2016

Professor Marykutty Mammen Will Give a Speech in the Conference
Nov. 8, 2016

EDUINNOV2017 Call for Papers
May 4, 2016

EDUINNOV2016, ICEFMS2016 and ICSSH2016 Were Successfully Held During Apr. 23-24 at Hangzhou, China
May 4, 2016
2017 2nd International Conference on Education and Innovation (EDUINNOV2017) is an optimal platform for academic communications, exchange of ideas and inspirations between specialists and scholars in the fields of education and innovation, including hot issues such as vocational education, applied psychology, innovation economy and innovative research.
EDUINNOV2017 will be held at Xi'an, China, during Apr. 25-26, 2017. Xi'an (Chinese:西安), is the capital of Shaanxi Province, located in the northwest of China. One of the oldest cities in China, the city was known as Chang'an before the Ming dynasty. Xi'an is the oldest of the Four Great Ancient Capitals of China, having held the position under several of the most important dynasties in Chinese history. Xi'an is the starting point of the Silk Road and also the only city in China to win the Golden Bear (Berlin Film Festival) twice. The number of travelers in Xi'an is often greater during Summer (May–August). The city has many important historical sites, such as the Mausoleum of Qin Shi Huang and his Terracotta Army. Learn more
Submission

Jan. 18, 2017

(Extended to Mar. 31, 2017)

Conference
Apr. 25-26, 2017
| | |
| --- | --- |
| Notification | 20-40 days after the submission |
| Publication | 20-50 days after the final edition |
Papers submitted to the conference should be in English or Chinese. All accepted papers will be published online within 20-50 days after the final proof is received.
All accepted papers in the conference will be published online respectively in one of the following journals according to the themes. The journals are abstracted and indexed by CNKI SCHOLAR(中国知网'), WorldCat, CrossRef, Electronic Journals Library, Zeitschriftendatenbank, EZB, ResearchBib, Polish Scholarly Bibliography, Wissenschaftszentrum Berlin, Directory of Research Journals Indexing, etc.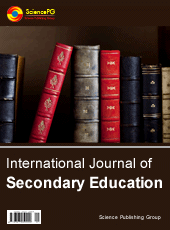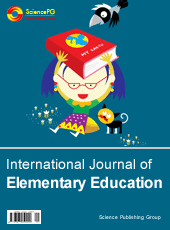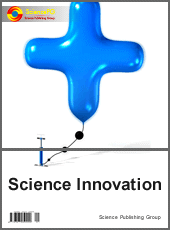 In Chinese >>