重要日期

会议日期

2021年5月27-29日

截稿日期

延期至 2021年4月20日

录用通知

投稿后20-40天

论文出版

收到最终稿后15-20天
联系我们

手机: 0086-18101720867

座机:021-51098086

微信:18101720867
EDUINNOV2021演讲嘉宾信息如下: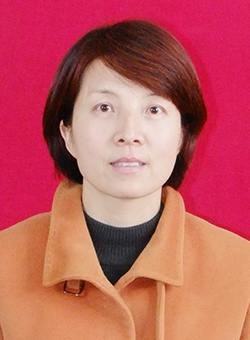 Song Mei, Professor
Department of Information and Communication Training, College of Information and Communication, National University of Defense Technology, Xi'an, China
Biography: Professor Song earned her master's degree in linguistics in 2003 from Xi'an Foreign Languages University and has been a language teacher in a military academy for almost thirty years. She is currently a professor and a member of teaching supervision commission of the Department of Information and Communication Training, National University of Defense Technology. Her research interests focus on language teaching and military culture studies. She has published more than 40 academic papers related to language and culture teaching, edited more than 10 textbooks and 12 micro-lectures in military English, and has been in charge of 10 research projects in different levels. She won a Teaching Excellence Award in the college and a Teaching Silver Award in the military.
Topic: Three "Micros" and Four Learning Processes: a Blended Learning Design in EFL Teaching
Abstract: A blended learning design is proposed to enhance and promote active learning of English as a foreign language (EFL). The course of Military English has been re-designed based on a competence-based framework, which integrates face-to-face teaching, online learning, and practical activities, to personalize learning and promote participation in-and-after classes. The paper provides an effective blended learning design of three "micros" (micro-course, micro-resource, and micro-activity) and four learning processes (lead-in learning, consolidation learning, deepened learning, and track-down learning) for a language learning course, which is also very instructive in other courses.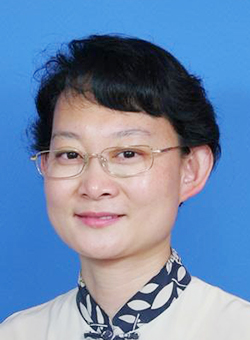 Dr. Wenhong Liu, Professor
School of Electronic Information, Shanghai Dianji University, Shanghai, China
Biography: Dr. Wenhong Liu earned a Ph.D in signal and information processing from Dalian University of Technology. She worked at University of California, Berkeley as a senior visiting scholar, and Fudan University as a postdoctoral researcher in biomedical engineering. Dr. Liu is currently a professor and a member of Academic Committee, Shanghai Dianji University. Her research interests include non-Gaussian signal processing with alpha stable distribution, robust time delay estimation and applications, and weak signal detection by using stochastic resonance. She has published more than 50 papers of which 30 are indexed by SCI or EI, 2 Chinese patents and 1 translated (second translator). Dr. Liu also enjoys and is passionate about teaching. She won a Teaching Excellence Award for teaching a course on Signals and Systems.
Topic: Comprehensible Explanations of Determination Methods of Three Basic System Properties
Abstract: In the course of learning Signals and Systems, it is one of the emphases and difficulties to determine the basic system properties, such as linearity, time-invariance and causality. In teaching, it is found that students often only know the written expression of the determination methods, but do not understand the core of the determination methods. So they feel difficult to use. In order to help students to understand, this paper focuses on giving popular and common explanations to the traditional determination methods of the above three basic system properties, rather than sticking to the rigor of the theory. As for linearity determination, from the embodiment of additivity and homogeneity, the input signals are constructed; the discrimination of time invariance is considered from two aspects: time delay and the transformation of signals by systems; it is more convenience for judgment of causality to obtain the time relationship of output and input from some special moments. By means of the comprehensible explanations of the determination methods in this paper, students can easily understand and master the traditional determination methods of three basic system properties. More importantly, they can apply it to solve the determination problems of linearity, time invariance and causality of systems.